I started sharing videos on YouTube in February of 2020 and since then I've learned that some gear is more important and worth the cost.
When it comes to filming indoor climbing, all you need is a good camera, a tripod and software to edit the footage. As for outdoor climbing, you will also need gear to ascend and descend a route adjacent to the person you're filming as well as a safe way to hold your gear while you are climbing up and down the cliffside.
Below is all the gear that I recommend using to film climbing based on my experience as well as an experiment I'm going to try in 2021 when it comes to filming myself climbing outdoors.
Solo Filming at the Climbing Gym
One of my favorite things about bouldering, besides how technical it is, is that I can go to a bouldering gym all by myself and climb for as long as I want. The problem with this is that I also have to film myself for the YouTube channel.
Selfie Stick Tripod
I got this selfie stick tripod because it is relatively small so it fits in the side of my bouldering bag and people don't seem to take much notice of it compared to a full-size tripod.
Sometimes if I put this on the pad at the gym and someone walks close to it, it falls over because the base isn't as stable as a normal tripod.
Check the price on Amazon here.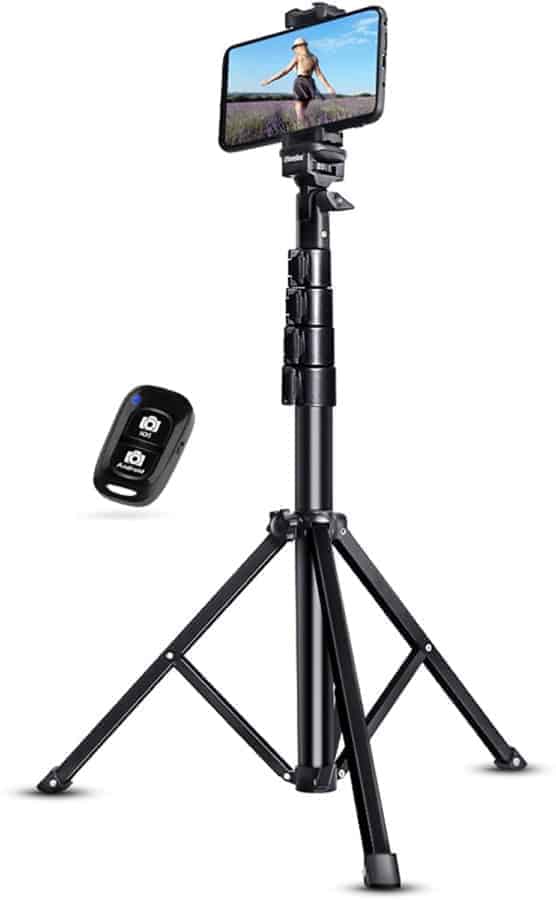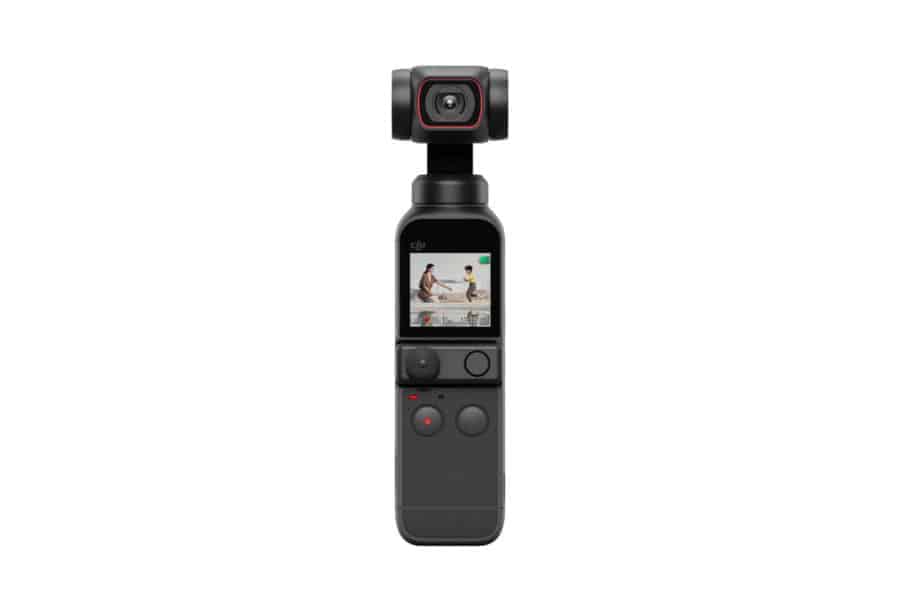 Osmo Pocket 2
I have been using the Osmo Pocket 1 but when I saw that the new one had a wider angle and that the active tracking was improved, I upgraded.
The Osmo Pocket 2 has this awesome feature called active tracking that will automatically move the camera to keep you in the middle of the frame.
Sometimes the different colors on the wall will interrupt this functionality so I do have to check the footage after climbing to make sure that everything is still in fram
See the price from DJI here.
Or from Amazon here.
---
Filming Outdoor Climbing
Outdoor climbing is what a lot of climbers love to do but sharing it via video or photos can be difficult to capture. Here is what I have for capturing photos and videos outdoors.
Tripod
This tripod folds up to be super small so it is easy to transport.
It's also really stable compared to the tripod I use in the gym so even if it's really windy, shots can still turn out great.
Check the price on Amazon here.
"Pro" Looking Shots
When it comes to shots of me climbing from the ground, I use the Osmo Pocket 2 (the same one for the gym mentioned above). But for shots that are of other climbers or look really professional, this is the camera I use.
It is't super expensive for a camera but it creates great shots.
Check the price on Amazon here.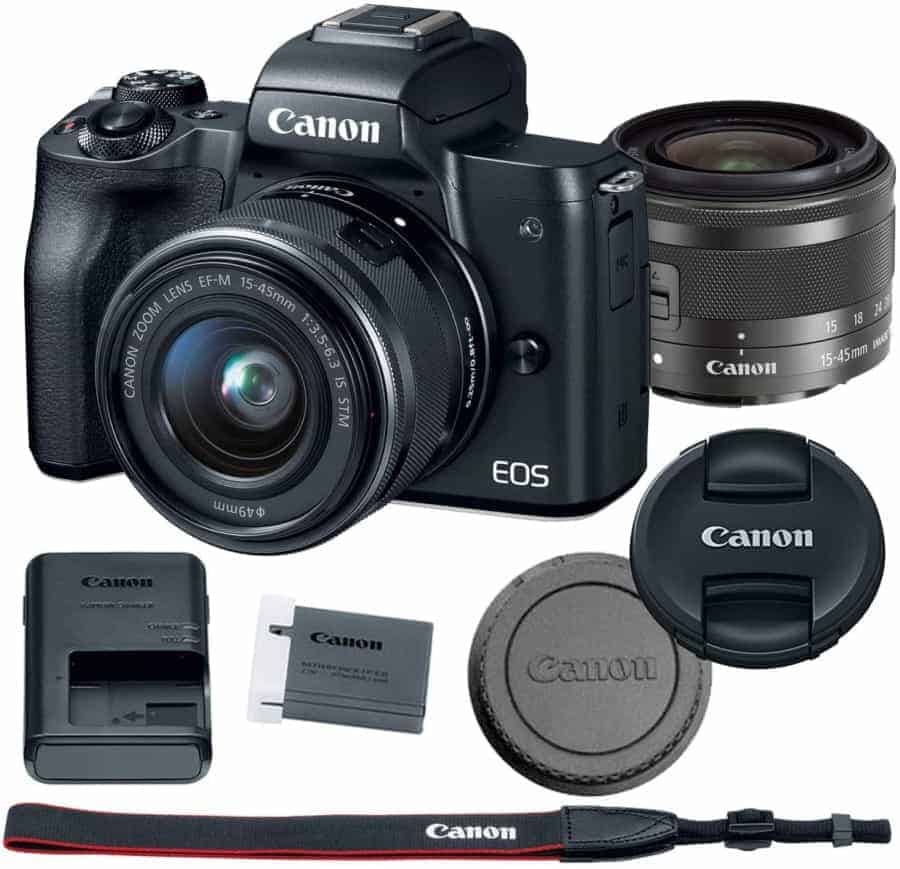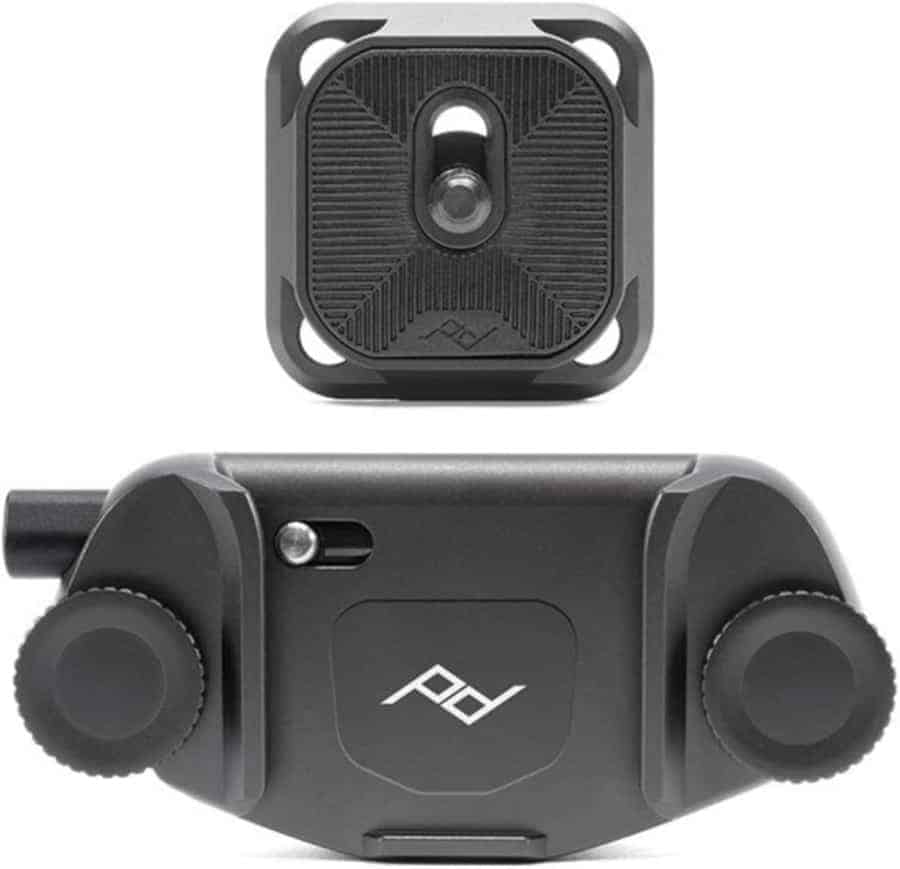 Quick Capture Clip
With the quick capture clip, you can holster your camera on your harness or backpack while moving up and down the cliff side.
This is a great way for preventing your camera from swinging around or from having to take it in and out of a camera bag while you are shooting someone else climbing.
Check the price on Amazon here.
Camera Sling
This sling paired with the capture clip is the perfect combo for ensuring that your gear stays safe from falling to the ground while working your way up and down the climb with a camera.
Check the price from Amazon here.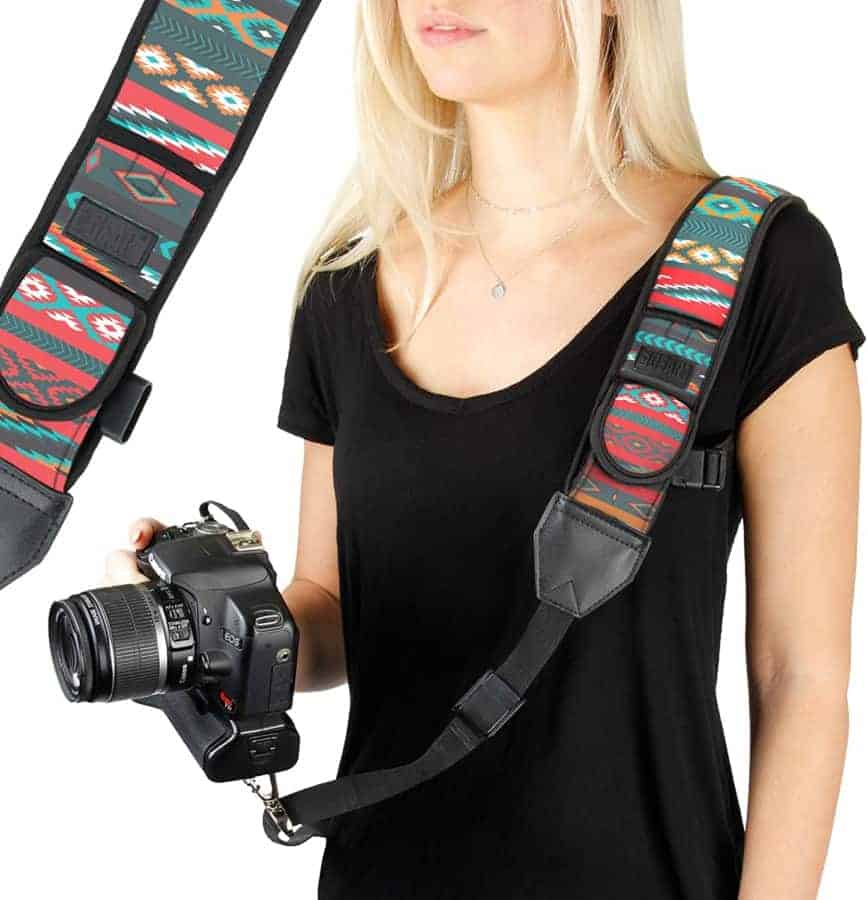 Other Gear I Use For Outdoor Video/Photos
Static Climbing Rope
Auto-Locking Belay Device
Harness
Ascenders
Daisy Chain or Ladder
Carabiners
---
What I'm Trying in 2021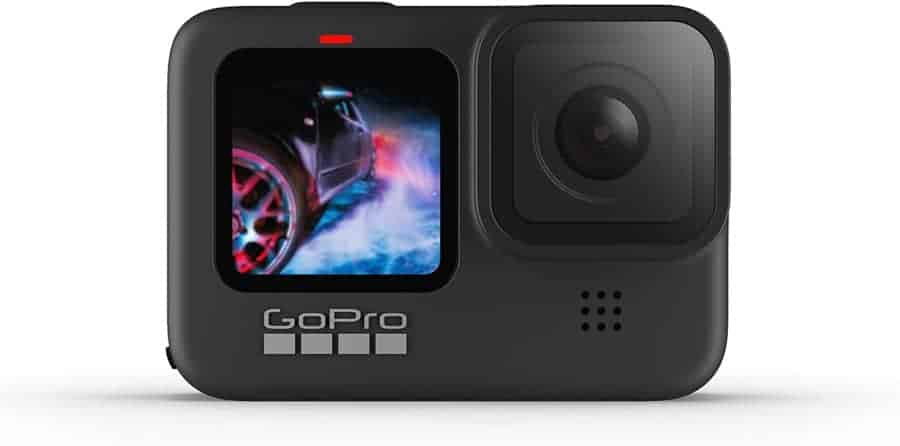 Go Pro Hero 9
I wasn't planning on getting this until 2022 but a Christmas gift changed that for me and now I'm climbing with the Go Pro
I'm excited to test filming POV style while I'm climbing and other perspectives that would be difficult to get with my other cameras.
Check the price from Amazon here.
Check the price from Go Pro here.