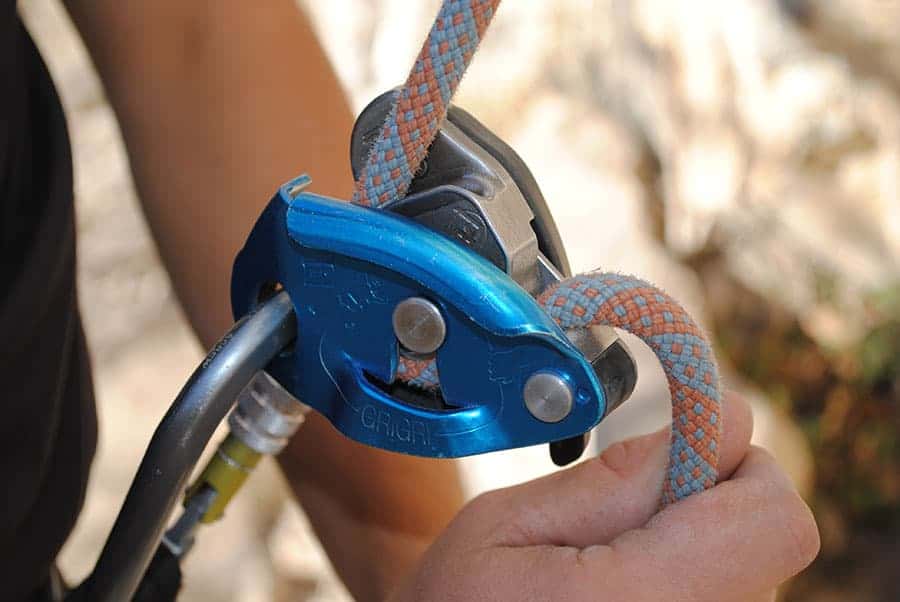 If you have a grigri, you may be curious about how to disinfect and clean it. Cleaning your grigri is easier than you may suspect. Below is a step-by-step recommendation based on Petzl (the creators of Grigri) maintenance guide for cleaning their guide.
When To Clean Your Grigri
After use in a salty environment (seaside)
If the device has oily dirt or mud
How To Clean Your Grigri
If you are cleaning your grigri due to a salty environment, all you need to do is rinse it with fresh water. If your device has oily dirt or mud, use these steps:
Use a small brush (toothbrush or something like that) to remove oily dirt or mud
If you aren't able to remove the oily dirt or mud with the brush, try the following:
Mix warm water (ph-neutral, 30 °C maximum) with hand or face soap.
Wash your grigri in the warm/soapy water by dipping the brush into the water and then brush the grigri
Rinse the grigri with fresh tap water
Dry as much as you can with a towel and then allow it to air dry
Additional Cleaning Tips and Warning
The following are recommendations for ensuring you don't ruin your Grigri while you clean it.
Avoid acid or harsh cleaners. Do not use WD 40 type degreasers as these products remove lubricants and their abrasive effect can accelerate wear.
Only use household face and body soap. Solvents, stain removers, degreasers etc. are too strong and not compatible with most many materials.
Do Not use high-pressure water sprayer as they can remove lubricants and damage joints.