Rappeling is an amazing adventure and it can be really fun. Something to help it be fun is by using the right gear, including a harness that allows you to comfortably sit and hang from the ropes for a long period of time. With that in mind, here are the top three harnesses that I recommend for rappeling.
Is there a difference between climbing harnesses and rappeling harnesses?
Harnesses used for rappeling are the same harnesses used for climbing. That being said, some harnesses are more comfortable for hanging for long periods of time and thus may be chosen more frequently for rappeling over other harnesses. Furthermore, accessories such as multiple gear loops and ice pick holders are unnecessary for rappeling and may affect the price of harnesses that are adequate for rappeling.
The Most Comfortable Harness for Rappeling
Black Diamond Big Gun Harness
This harness has significant padding that is built to be comfortable to hang in for hours at a time. Plus, the waist size is built to distribute force throughout the waist, which makes it easier for the body to handle for a long period of time. However, it is heavier than that of the Chaos harness from Black Diamond, which should be taken into consideration when evaluating what you want to take in your pack and carry with you.
Black Diamond Chaos Harness
The added padding on this harness has been noted by many climbers as the most comfortable harness for long hanging time, which is important when it comes to rappelling. Plus, it's lighter than the Big Gun harness, which may be important for people considering long hikes or carrying it for long distances.
The most comfortable and durable harness from Black Diamond for high-output multi-pitch-free climbing and trad cragging, the Chaos climbing harness offers premium padding and abrasion resistance. This makes it perfect for repelling and an ideal harness for anyone that is interested in a more comfortable descent.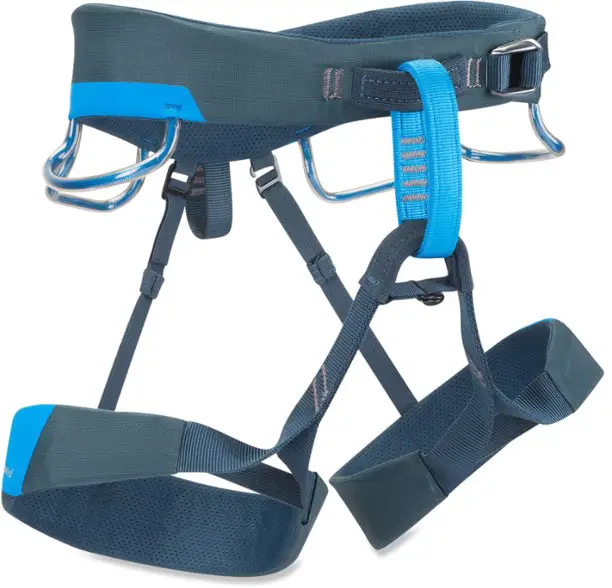 The Lightest Rappeling Harness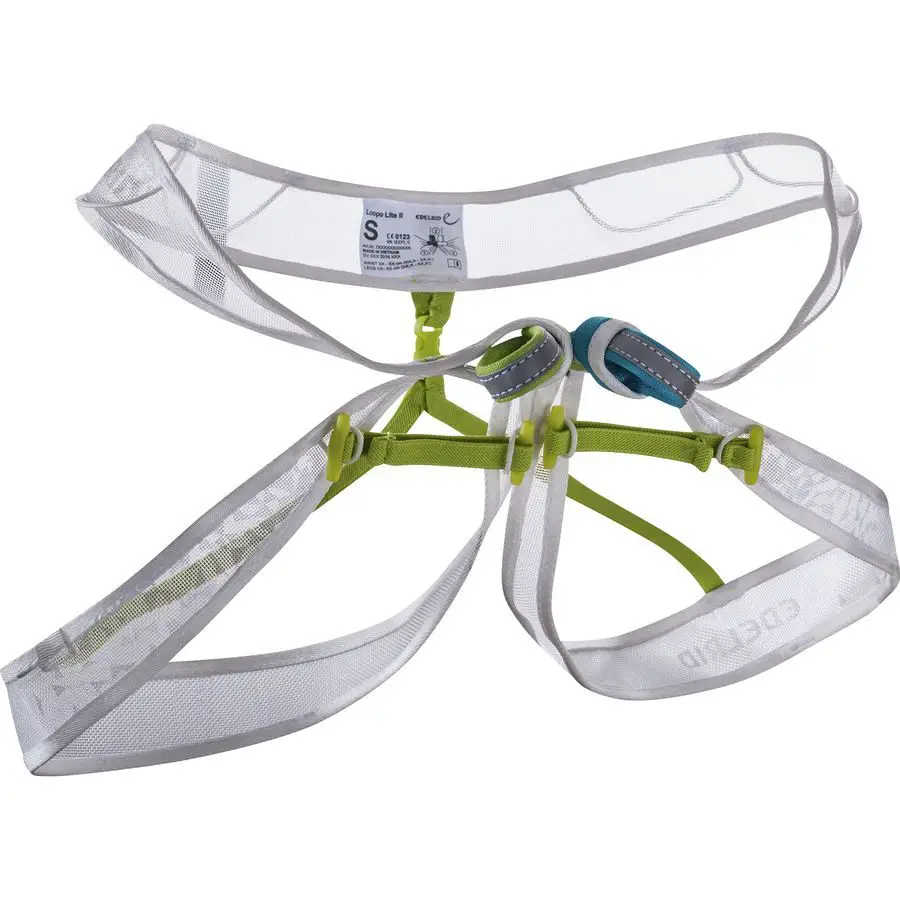 Edelrid Loopo Lite Harness
Rappeling is often part of a long hike such as alpine touring and mountaineering. In these cases, you may be looking for a harness that is lightweight so you have space and weight capacity for something else like additional water or a pocket knife. That's why the Edelrid Loopo Lite is on this list – it's possibly the lightest harness on the market today.
This harness has all the safety features you need including gear loops and double tie-in loops without any added weight. It doesn't have padding so it isn't incredibly comfortable but if you want something that fits in your pocket, this is the perfect solution.
Petzl Altitude Harness
This is a light harness that is built for snow and glacier mountaineering. In addition, the loops and everything is built to be usable while wearing gloves, which is necessary when ice climbing or converting from climbing to skiing.
The ultra-lightweight Altitude Harness from Petzl is made for skiing and glacier travel. It dons with your feet on the ground so you don't need to worry about taking off your skis or crampons. The Doubleback Light buckles are easy to operate when you're wearing gloves so you won't have to take those off either. The integrated gear loops minimize interference when you're wearing a pack and the leg loops have keepers with silicone interiors to secure your ice screws. Finally, the harness's compact design allows it to pack small into its protective carry case to make it easy to bring along in your backpack.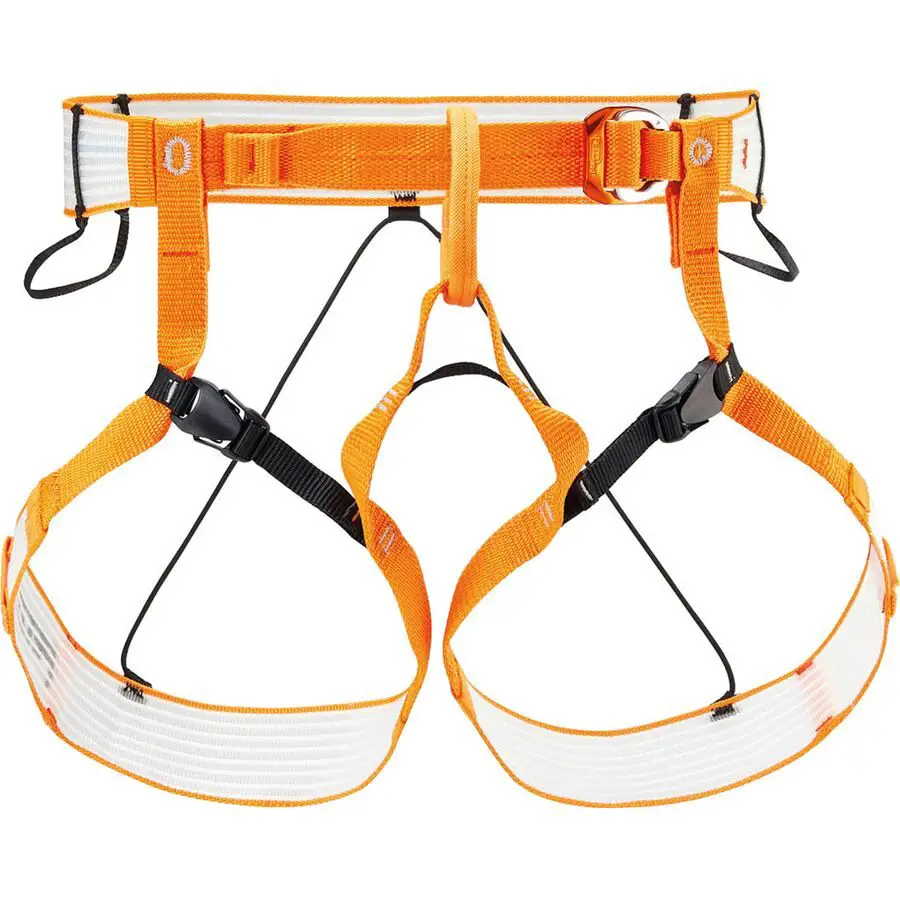 The Best Cost To Value Harness
Petzl Canyon Club Harness
This is a harness that is typically used for guiding groups of people. The durable, interchangeable seat effectively protects the harness webbing—and your wetsuit from abrasion. The webbing can also help the weight distribution for more comfort.
Designed for canyoneering, the Petzl Canyon Club harness is easy to put on and adjust. It has a single attachment point, making it simple for guides to equip a group. Typically, I recommend double tie-in loops for added safety. With that in mind, you have to keep an eye on it to make sure that the tie-in loop is solid.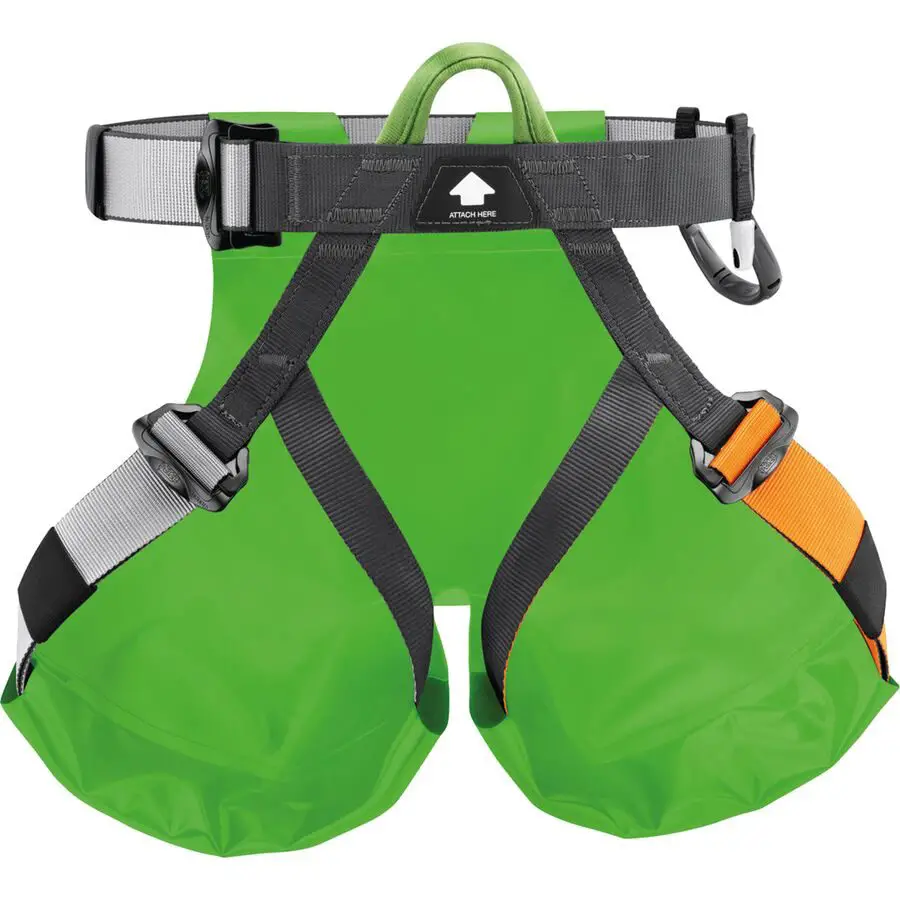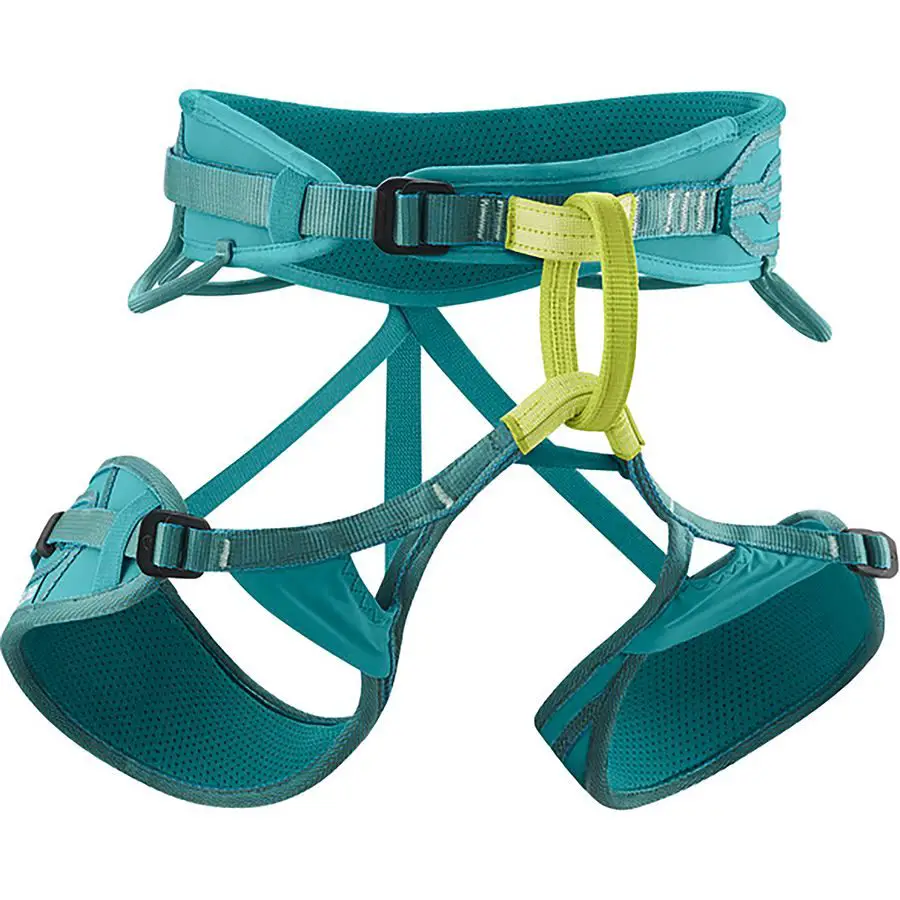 Edelrid Solaris Harness
This harness has all the features you need for a comfortable rappel at a great price. The reason I've put this harness on the list instead of the Black Diamond Momentum is that it is more breathable and has metal leg loops. I made the mistake of getting the Momentum over this harness and one of the leg loops broke in the first season and it isn't very breathable so I sweat a lot when I wear it.
Edelrid designed the Women's Solaris Harness with 3D-Vent Technology for unbelievable comfort on the climbing wall. 3D-Vent Technology fuses form-fitting webbing with air-permeable mesh for the ideal combination of breathable comfort, stretchy mobility, and a glove-like fit. There are dual self-locking Slide Block buckles at the waist, and adjustable leg loops, to solidify your perfect fit. Edelrid finished this harness with an abrasion protector at the tie-in point for long-lasting durability.